FEATURES:
Multi-Cloud Cross-Account Management
Only SurPaaS® Optimo™ allows you to easily manage all your Cloud accounts on Microsoft Azure and AWS Cloud using a single platform. Using the SurPaaS® platform's unique algorithm, you can oversee various types of subscription accounts, forecast billing amounts, apply exclusive discounts (from Cloud vendors), and many more features to view accurate costs for your subscriptions.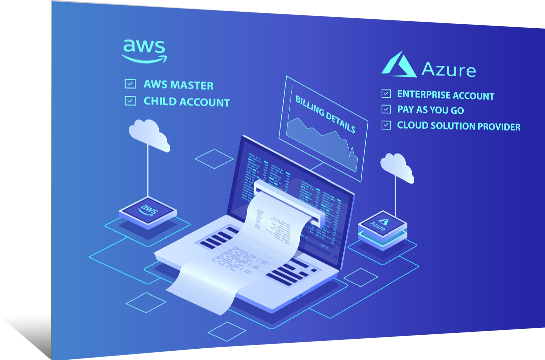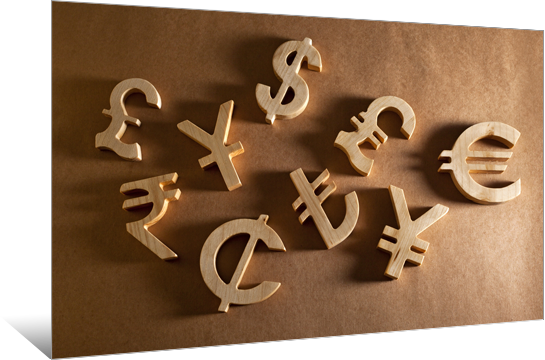 Single Currency View of all Your Global Accounts
Define a singular currency type for all your subscriptions in the fully customizable Optimo™ dashboards and gain an in-depth analysis of expenses and savings in your desired currency through a consolidated view, even if your Cloud assets are scattered across different regions and in different Countries.
Single Pane Management with Integrated Advisories and Actions
Optimize your Cloud cost and reduce your resource sprawl through Optimo™'s centralized dashboard and using our detailed, AI-driven advisories, that are designed to make your resource management easier than ever. From optimized resource utilization and resource quota consumption to eligibility awareness and security, Optimo™'s advisories advise you on how to improve your Cloud management and ensure you use only the best, Cloud-approved, practices. Visualize your entire Cloud landscape from a single pane by navigating through the multiple graphs provided for each region, and the good news is many more such graphs are on the way.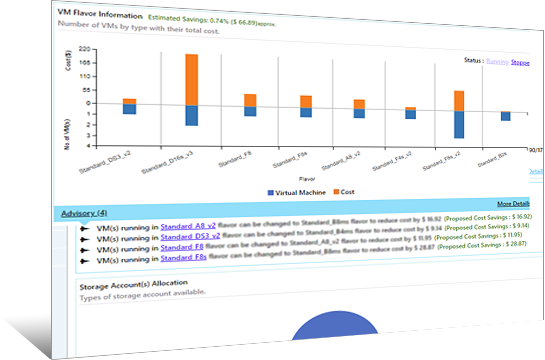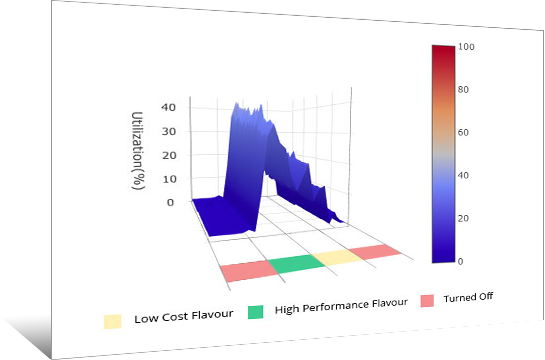 Continuous Trend-based Optimization Models to Optimize Cost
Automate the activation and deactivation of your virtual machines using Optimo™'s trend-analysis and management feature, which scales flavors for dynamic rightsizing based on its utilization. With this feature turned on, enjoy the delivery of consistent savings, up to 30% every month. Consult with our visualization and AI-based performance utilization modeling systems to better understand how your VM utilization can be optimized continuously, without performance risks.
Virtual Visualization to Track Your Cloud Performance
Traverse through your Microsoft Azure and AWS resources like never before using our latest multi-layered visualization technology – SurPaaS® XD™. Explore a 3D representation of your Cloud assets, and their underlying network connections by navigating across entire regions with a simple swipe. Switch between 2D and 3D views to customize your SurPaaS® XD™ layout to better understand your Cloud resources and enhance your cost optimization decisions.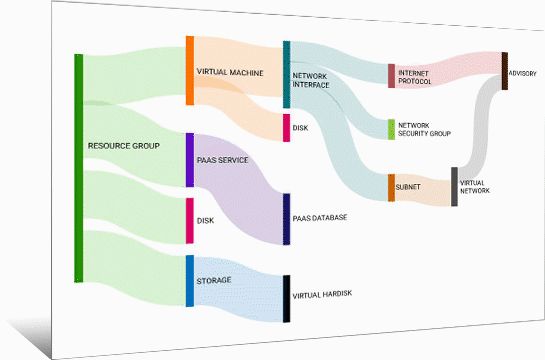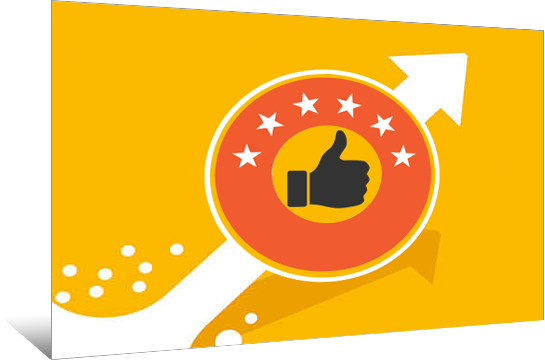 "Well-Managed" Cloud Scoring to Track Your Efficiency
Prepare for your journey to a "Well-Managed Cloud" through Optimo™'s unique scoring mechanism, which identifies your Cloud's weakly managed areas and gauges it for optimal usage. Evaluate your Cloud infrastructure and identify where you stand with respect to the best practices in the industry, through a simple rating scheme that works your Cloud toward a "Well Managed" score.
Audit Log Tracking for Compliance
Utilize Optimo™'s audit log tracking feature to keep a complete trail of each user's actions on the platform, for your future reference and diagnostics, and examine details of Cloud resources, actions, timestamps and users.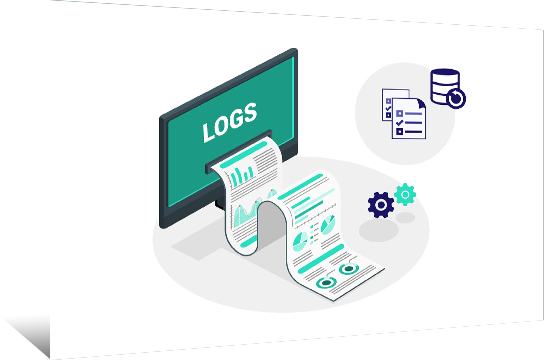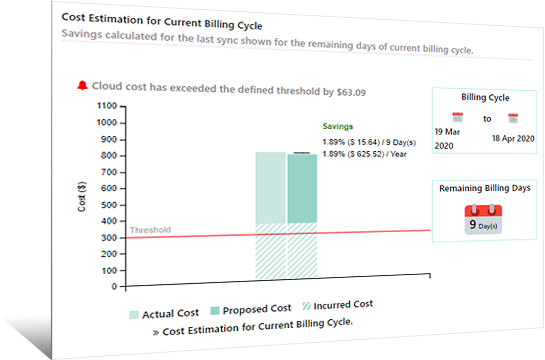 Instant Budgeting and Cost Savings with a Click
Monitor your Cloud accounts and define usage plans for resources, to control expenditures, with a simple click. SurPaaS® Optimo™ analyzes your current Cloud usage and predicts upcoming expenses to help you in keeping the overall budget under control, while converting these metrics into potential value propositions for easy viewing.
Cost Prediction for Your Cloud Inventory
Analyze the inventories of all your Cloud accounts to determine the projected billing cycle and your average monthly Cloud costs. Only SurPaaS® Optimo™ can enable your Cloud journey with access to these groundbreaking features, giving you insights into the most cost consuming resources and helping you to optimize them.