Why Moderno?
Modernizing your applications should not be so time consuming. SurPaaS® can quickly assess your applications and offers a path to move your workloads within hours to DBaaS, Serverless App Services, Containers and Kubernetes Services.
Only SurPaaS® Moderno™ offers you:
Real-time Modernization assessment of your applications.

Insights on how you can select different application workloads to move them to PaaS and Containers.

Automation to help you through the modernization process.

Post-modernization telemetry and operations.

FEATURES:
Scan and Assess for Modernization
Analyze your application and its associated components such as workloads, databases using SurPaaS® to build the complete dependency map and identify workloads that can be containerized. Using the dependency map and Move Group Analysis, effectively integrate PaaS services during migration. Identify interfaces between application workloads and take strategic decisions to convert them into containers.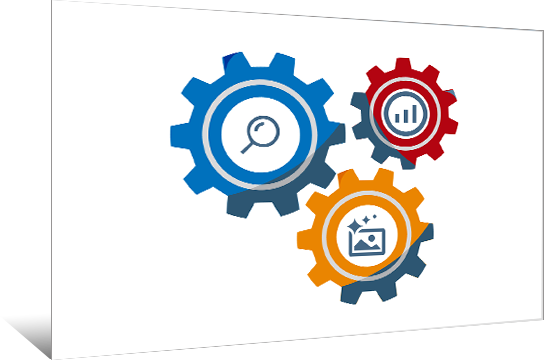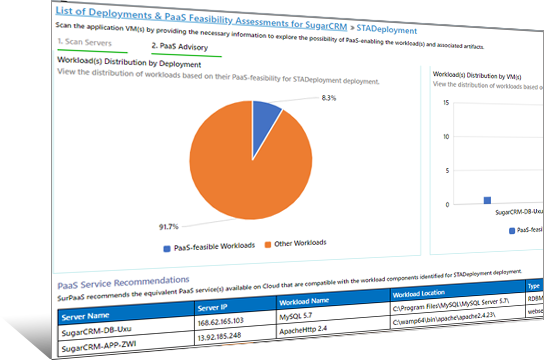 Identify Suitable PaaS Services Using Smart Advisories
Identify compatible PaaS services available on Cloud as App PaaS Services and DBaaS for your workloads and databases using SurPaaS® Smart Advisories and plan for an effective PaaS integration. Compare the cost of different PaaS services available on multiple Clouds using our Cloud feasibility reports and find the suitable one for your business.
Automate Your Migration to PaaS Services
Re-architect your application by replacing workloads and databases with suitable PaaS Services. Create a single migration plan on SurPaaS® for different PaaS services, like DBaaS and App PaaS Services, that will be integrated with your application during Cloud migration. Once configured, migrate to these PaaS services on a single click with zero downtime.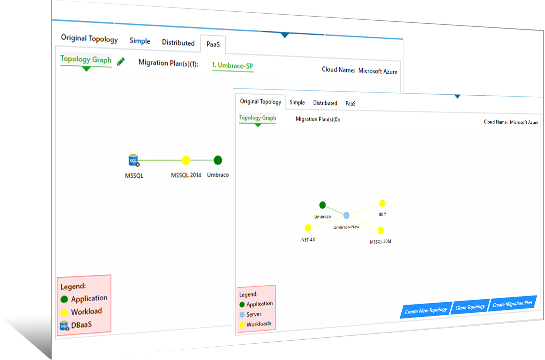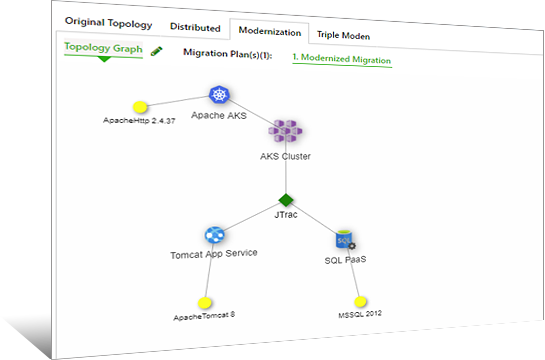 Go Serverless With App PaaS Services
Deploy your web applications such as Java, .NET on Cloud as a fully managed platform by selecting appropriate App PaaS Services while creating the migration plan in SurPaaS®. Migrate to these App PaaS Services seamlessly in a short period and enjoy numerous benefits like zero downtime deployment, custom domain, load balancing.
Recognize Apt Container Mechanism Through Our Advisories
Evaluate if your application workloads can be migrated directly to existing container services offered by Cloud or identify the process required for converting non-containerized workloads into containers. Identify suitable workloads for containerization, which can be migrated along with the application without changing its runtime environment.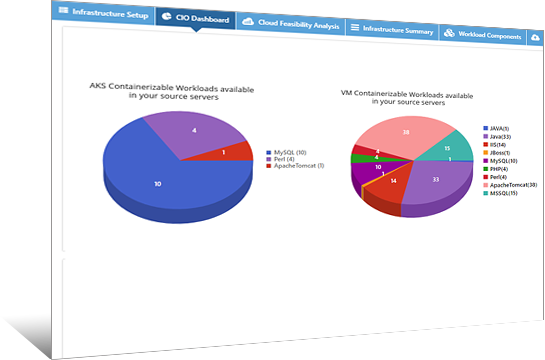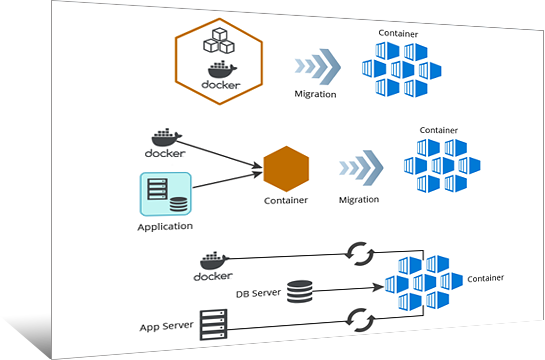 Migration to Containers and Kubernetes Services
Migrate existing containers available in your application rapidly by mapping relevant container services on Cloud. Convert your application workloads into customized containers and migrate your application to preferred Cloud. You can even convert these workloads into Kubernetes Container services such as AKS, EKS, GKE available on Cloud.