From any point of the SaaS spectrum - right from being a non-SaaS business, SurPaaS® SaaSify™ helps you to achieve well-managed cost-effective SaaS operations of your applications. It assists you to analyze and understand which part of the SaaS spectrum your applications fits the most and transform it to the desired SaaS level. The distinctive feature of SurPaaS® is its ability to provide recommendations for continuously optimizing your applications on the Cloud.
Corent's Multi-Tenant Server is among the leading solutions in the SaaS enablement software space, and would be a great asset for customers looking to deploy SaaS solutions faster
FEATURES:
Application SaaSification
Acquire any Cloud deployment of your application and transform it into a SaaS application within a few hours using SurPaaS® SaaSify™. The process is hassle-free, automatic and guarantees faster time-to-market. It SaaS-enables your application by wrapping-up self-provisioning capability for customers and by plugging-in tenancy, business and operation services into your application.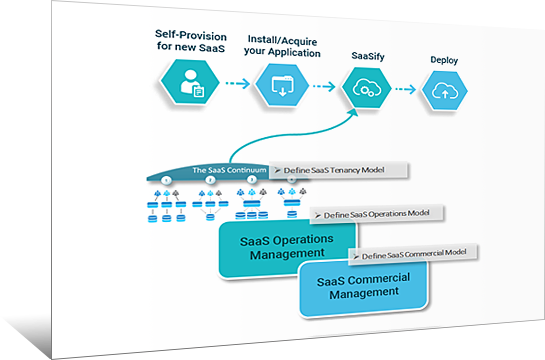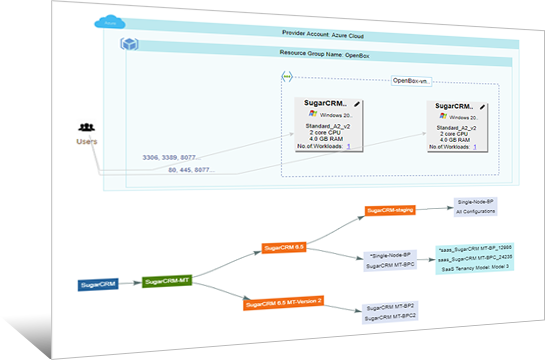 Operations on SaaSified Applications
Manage the operations of SaaS applications by making it re-deployable with best practice architecture and provides you with operational capabilities such as blueprint management and automatic blueprint creation, application version management, Cloud deployment management, application/workload health monitoring, custom monitoring, optimization (cost, security, PaaS, upsizing/downsizing resources, etc.), and more.
Software Defined SaaS
SurPaaS® SaaSify™ provides you the ability to manage and utilize various SaaS features available for your applications. Find a faster route to SaaS, taking your applications through SurPaaS® using our patented technology, with simple definitions to create tenancy, operational and commercial services to make your application a fully instrumented SaaS. This can be done at a fraction of the cost and in a matter of a few days.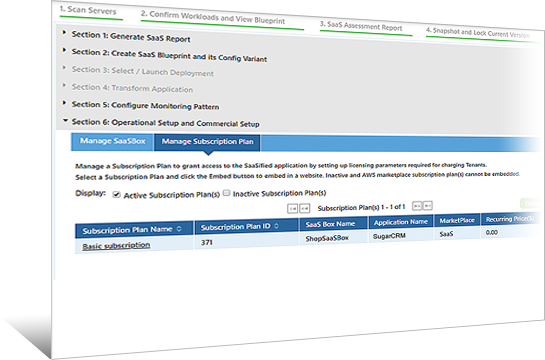 SaaS with PaaS
Cloud Providers offer various PaaS services as an alternative to commonly used workloads in many applications. These services provide greater flexibility and scalability to your application while reducing maintenance cost and effort. SurPaaS® allows you to utilize various PaaS services available on Cloud.
Explore Your SaaS Continuum
SurPaaS® supports a continuum of tenancy models, from Single Tenancy Model where each tenant has their own application environment, to Multi-Tenancy Model where many Tenants share an application environment or Hybrid Tenancy Model which is a combination of both. Corent has a unique technology to instrument an application and transform it into a full multi-tenant application.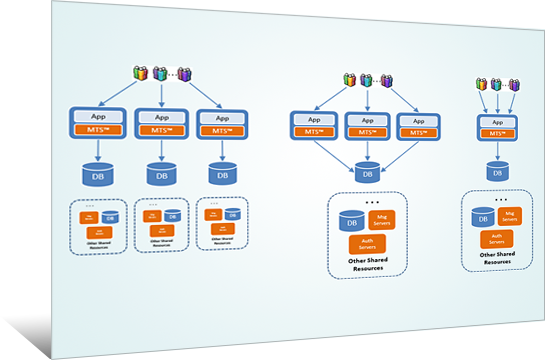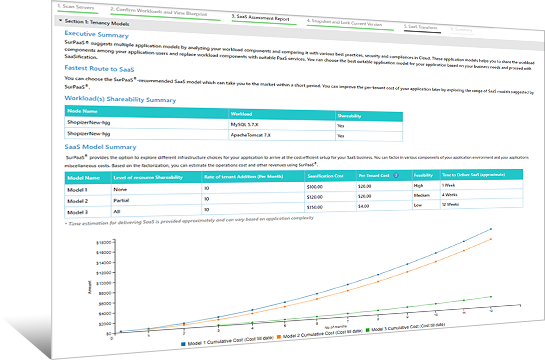 SaaSability Report
SurPaaS® scans your application to its finest details and provides a comprehensive report about your application. The report includes a continuum of possible SaaS models available for your application. A suitable SaaS model for your application can be chosen from the options by exploring different what-if scenarios to achieve distinct commercial and operational benefits.
Tenancy Management
Using SurPaaS®, you can manage all your tenants and users from a single console in SurPaaS®, no matter where they are deployed. It provides you complete control over managing your application tenants. You can provision new tenants in SurPaaS®, in addition to tenants self-provisioning themselves. You can carry out standard tenant management activities such as activation, deactivation, subscription approval/rejection.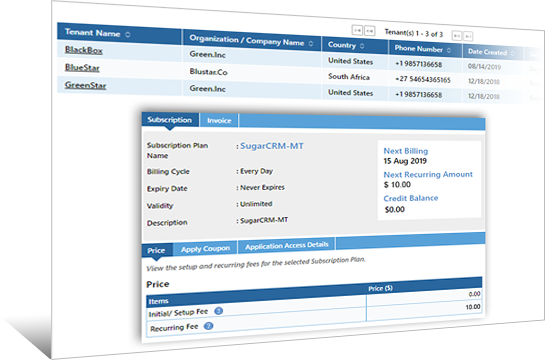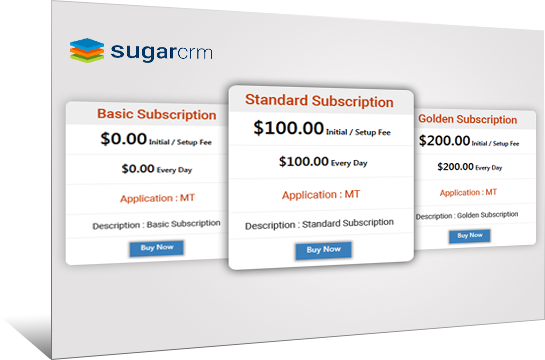 Subscription Management
SurPaaS® provides the ability to create subscription definitions that align with your pricing model. You can migrate customers between subscriptions and upgrade them from a free trial to a paid subscription. You can also create and manage discount coupons for your tenants which can help you in promoting your application. You can manage the subscription renewal options (both automatic and manual) to be available for your tenants.
Metering and Usage-Based Billing
SurPaaS® provides you the capability to associate metering components created based on the application monitoring streams. It enables you to charge your customers based on their usage of application features.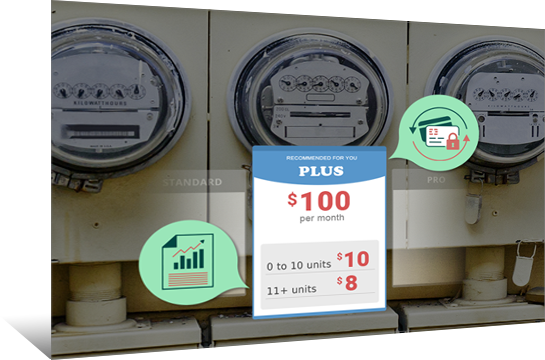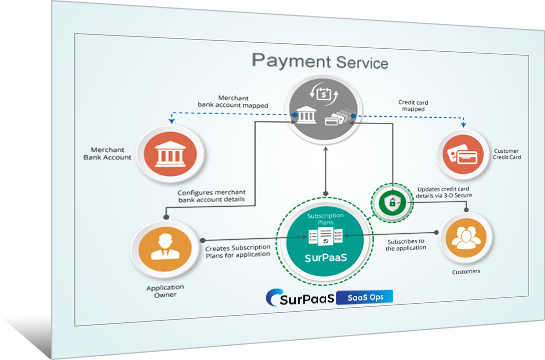 Payment Services Integration
SurPaaS® comes with several pre-configured options for integration with popular third-party payment services, and can be easily integrated with other payment service providers of your choice.
Reporting
SurPaaS® generates invoices and reports for each of your tenants regarding their application usage and relevant charges applicable. These provides, both you and the tenants, the easiest and fastest way to look at the summary of application usage. In the Reports module, you can view invoices, user-based timescale reports for all the tenants.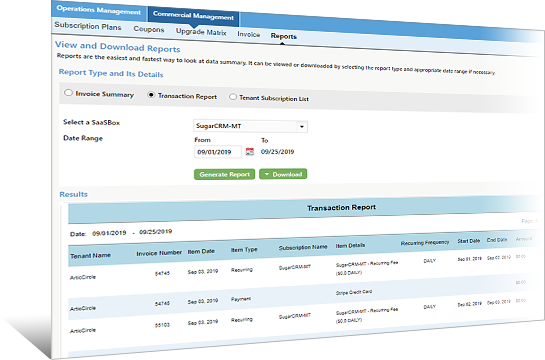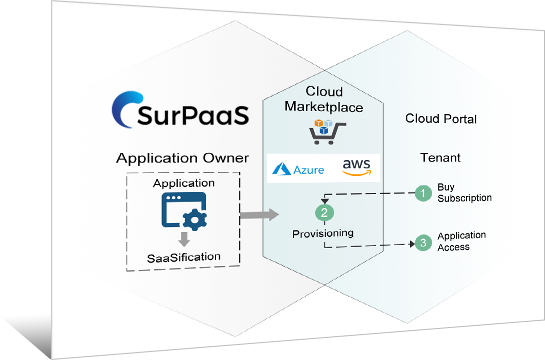 Cloud SaaS Marketplace Integration
SurPaaS® marketplace feature enables your SaaSified applications to be listed on popular Cloud Marketplaces, helping you to leverage the brand value of Cloud. Customers can choose your applications from a Cloud marketplace and start using it immediately. This helps you to reach a wide range of Cloud customers. Supported Cloud marketplaces include AWS Marketplace and Azure Marketplace.
Multi-Level Dashboards
SurPaaS® offers multiple levels of dashboards for the ease of users and provides overview about application clusters, applications, deployments, and tenants. These dashboards provide real-time, graphical information that enables you to make instantaneous and informed decisions at a glance.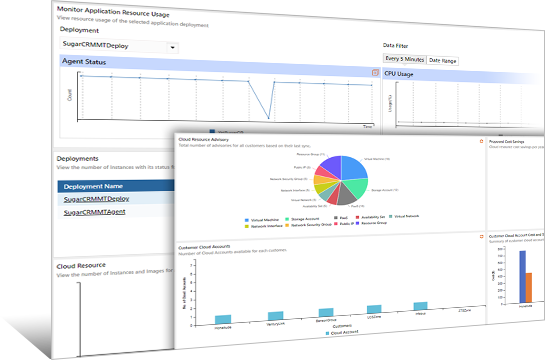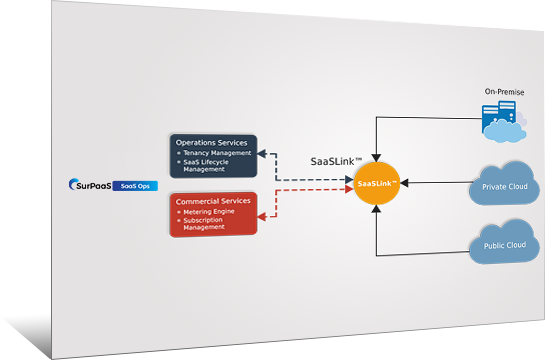 Connect and Promote Your SaaS Applications from Anywhere
Embed access to your SaaS application at any market promotions or Global sites. Also provide direct access to your SaaS application from search engines. Connect directly with your SaaS applications through SaaS Link API and allow your customers to self-provision automatically.
Channel Enablement
Deliver your application to your partner network from Cloud using hierarchical channel management capability in SurPaaS®. Create customized delivery methods for partners in different Geolocations. Brand your application for distribution through different vertical channels. Manage these from a central platform for not just one but multiple applications in your portfolio.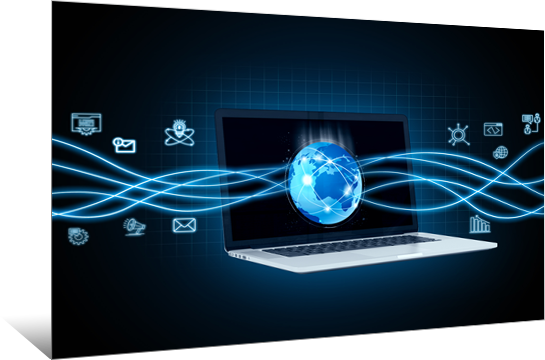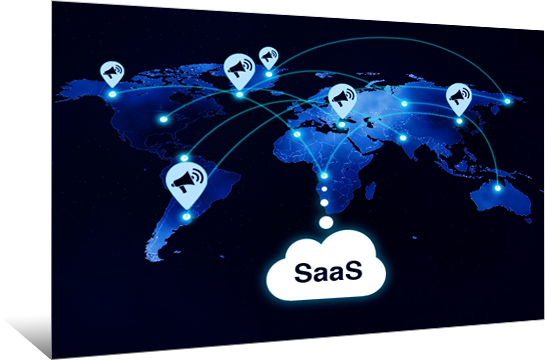 Private SaaS for Your Enterprise
Deliver your internal application as SaaS to minimize operational and infrastructure costs by utilizing the elasticity of Cloud to deliver better quality of service. Consolidate multiple copies of your application serving multiple departments and line of businesses into a single software delivery infrastructure by bringing scalability and cost effectiveness of Cloud.