Smart Shift™
Migrate Your Applications to Cloud Smartly Using SurPaaS® MaaS™
Smart Shift™ is one of the Shift mode used by SurPaaS® MaaS™ to migrate applications to Cloud. Smart Shift™ migrates an application to Cloud with a re-architected deployment topology based on different business needs such as scalability, performance, security, redundancy, high availability, backup, etc.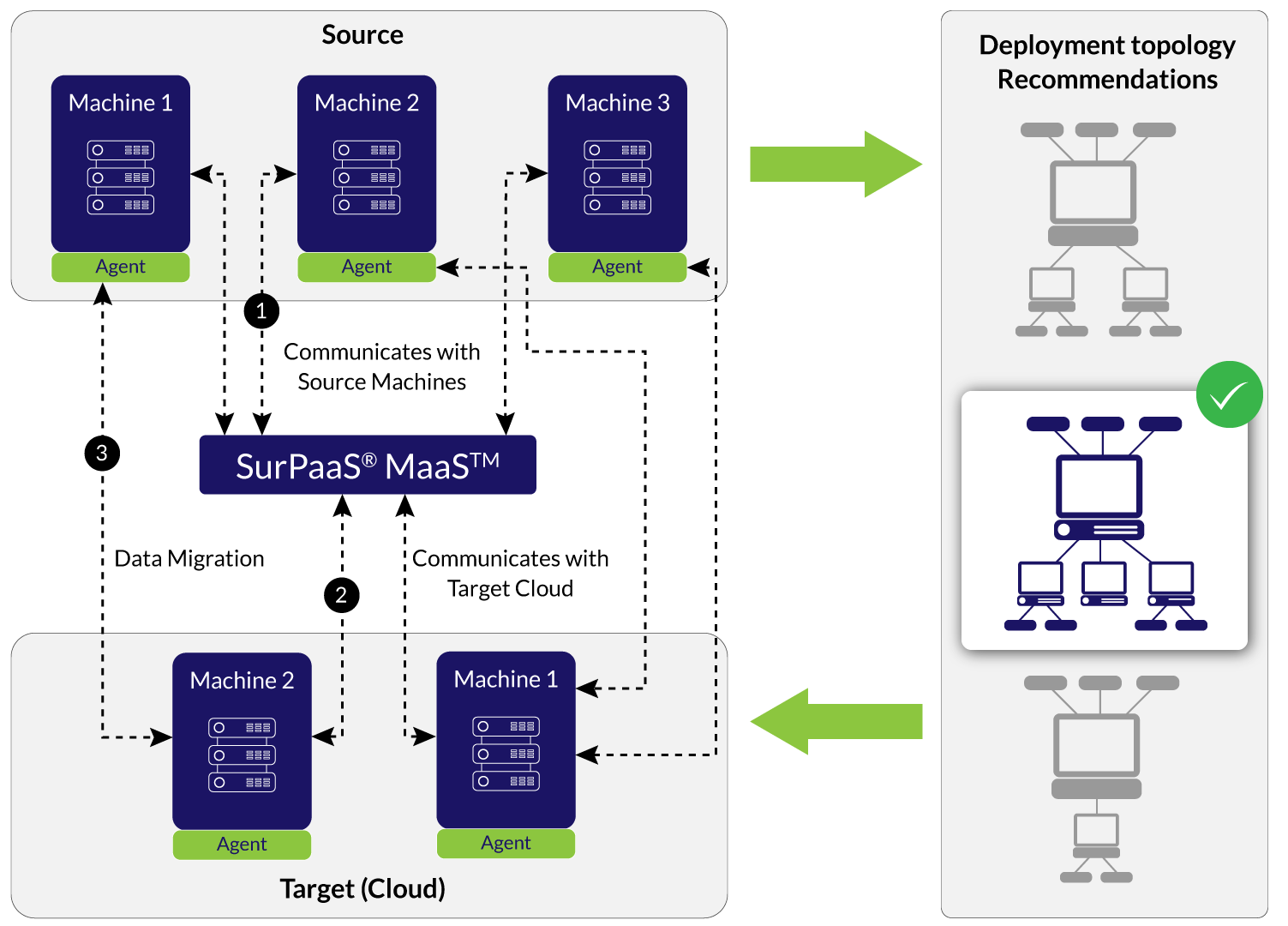 SurPaaS® MaaS™ communicates with the source machines and gathers information (workloads and its data) required to migrate to Cloud using Shift Agent™. Cloud instances will be launched based on the selected deployment topology. Shift Agent™ in source machines will migrate the data to corresponding Cloud instances to complete the Cloud migration process.
Key Benefits:
PaaS migration advisory to increase reliability and reduce operations cost.

Re-architect deployment with Smart analysis and optimization.

Multi-node scanning (via agent/agentless) addressing your security needs.

Added security with vanguard-based scanning.

Add additional workloads and choose multiple topologies.

Perform complete cost modeling before migration.